HORN & SMARTEL Yetkili Bayi - Metal İşleme Nedir?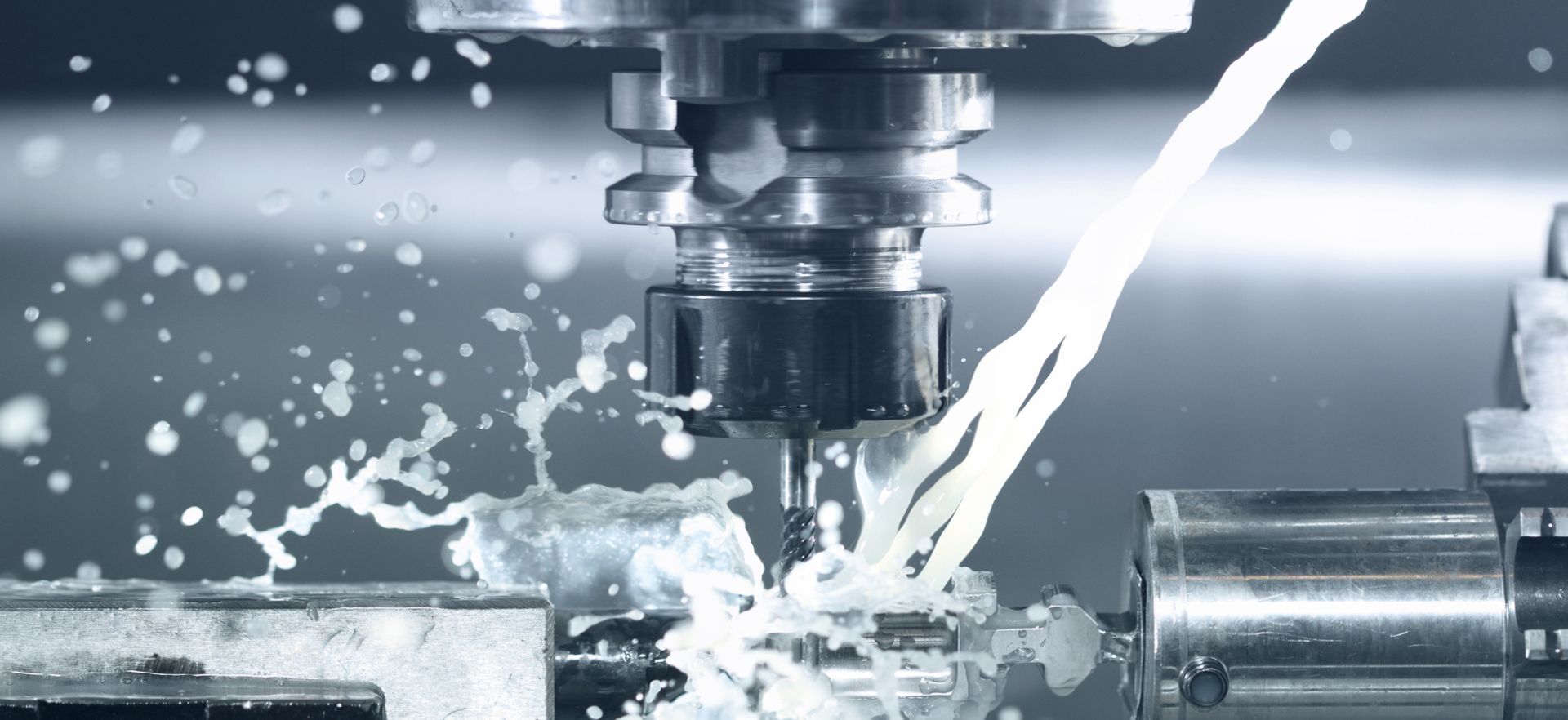 Metal işleme CNC makineler ve çeşitli tezgahlar ile metale istenilen şeklin verilmesi için yapılan çalışmadır. Metal işleme için en önemli ve kolay araç CNC makinedir. Metal işleme sektörü gün geçtikçe gelişen ve sanayinin bel kemiği olan bir sektördür. Sanayi için en önemli sorun metale şekil vermek ve ihtiyaç olan parçayı üretmektir. Bu soruna CNC makineler ve lazer kesim cihazları ile çözüm bulunuyor. Otomotiv, medikal, denizcilik, havacılık, plastik, kalıp, elektronik ve inşaat gibi çeşitli sektörlerde metal işleme makineleri kullanılır.
SMARTEL olarak, Satış temsilcisi olduğumuz, Almanya'daki METAL İŞLEME EKİPMANLARI konusunda uzman,
Dünya çapındaki firma: " Hartmetall-Werkzeugfabrik Paul Horn GmbH Germany. " - https://www.phorn.de
Paul Horn GmbH has been developing and producing grooving, side turning and slot milling tools since 1969; these tools occupy a leading position in the market.
Paul Horn products are used by automotive, general engineering, aerospace, hydraulics /pneumatics, jewellery and medical equipment manufacturers.
Paul Horn tools excellent reputation is based on their technology, performance and reliability, They are developed and produced by 1,400 employees world wide. In Germany we have been established as the branch market and technology leader for many years.
They provide their customers with high quality service and support based on our comprehensive range of high performance tool systems. Through collaboration with our overseas sister companies and distributors we are able to be a valuable and added value partner for each of our customers world wide.
Ongoing development and optimisation of processes and products, and dissemination of knowledge our highest priority. The constant growth of HORN and the great satisfaction of our customers affirm our business strategy.
We are committed to ongoing development and innovation. We can control all important factors in-house from carbide manufacture to interfaces and toolholders to coating technologies and geometry developments. Possessing and building on this capability is one of our key strengths that benefits each customer through machining performance and manufacturing economies.
COMPANY GUIDELINES
The Paul Horn GmbH manufactures high precision carbide grooving tools which meet the expectations of the customers considering Performance, Security, Quality, Reliability and the environmental protection levels of the individual market segments.
Our number one aim is to ensure our customers and Employees Satisfaction.
We take our responsibility for the environment seriously.
People are at the heart of our corporate philosophy.
QUALITY MANAGEMENT
Our customers set the standard for our quality. Their opinion on our products is crucial.
Our employees are one of our most important assets. Excellent qualifications and social skills are a prerequisite for our employees and it is vital that they are constantly maintained and developed.
Our goal is to act as a partner for the customer, to advise, and to contribute to an economical overall solution of his processing tasks.
good cooperation in the company and beyond on the basis of mutual Respect for creating trust and fairness.
Achieving our goals of creating value for people, customers and employee satisfaction serves the successful continued existence of the company.
Our ambition for our products remains as follows: 100% accurate, "zero errors".
We only deliver products to our customers which satisfy the specified quality guidelines.
We aim to detect potential errors early on in the process and use them as an impetus for further and continuous improvement and to eliminate the causes behind them. "Get it right first time!" is our motto.
Agreed delivery dates must be adhered to: customer enquiries, quotations, orders and customer complaints are processed efficiently and conscientiously.
We are constantly working to improve the effectiveness of our management system.
OCCUPATIONAL HEALTH AND SAFETY
We regard protecting the health and safety of our employees as an important factor, including from an economic perspective, as it contributes to improving our competitiveness.
We consider it to be our duty and a challenge to question the measures that are already in place and to develop pioneering solutions for our activities through the continuous improvement of our health and safety concept. This approach allows us to tackle issues arising from the products themselves and those arising from processes. Our main priority in this area is to observe the legal requirements for protecting the health and safety of our employees.
ENVIRONMENTAL MANAGEMENT
We consider the environmental aspects of all our activities, products and services and assess the extent to which these may have a significant impact on the environment.
We then derive our environmental objectives from this information and develop an environmental programme to continuously improve our environmental performance. Our environmental efforts are focused on reducing noise, air pollutants, waste and waste water as much as possible and on saving resources such as energy and water.
It is very important to us that our employees have a good understanding of environmental matters. We promote environmental awareness for our employees through training sessions and information which are specifically designed for the relevant target groups.
However, our environmental philosophy doesn't end at the boundaries of our company premises. Employees of our partner companies are also kept informed about the environmental protection requirements at Paul Horn GmbH. We maintain constructive dialogue with customers, suppliers, the public and the authorities to ensure that they are up to date with our environmental protection policies regarding production and products.
Our environmental management system ensures that environmental protection is continuously monitored and improved.
Legal compliance is a vital cornerstone of the environmental management system for our company. We continuously work to develop and optimise our environmental management system with the legal requirements in mind.
ENERGY MANAGEMENT
We are committed to an energy policy that is in line with both the legal requirements and the voluntary commitments of industry associations and which meets ecological and economical requirements. We are committed to continually reviewing and improving energy-related aspects and performance.
We have implemented an energy management system in accordance with ISO 50001 in order to implement our energy policy and optimise the processes in our company with regard to the efficient use of energy. We ensure the comprehensive active involvement of all employees through an energy manager who acts as a coordinator and a network of people who share information.
The main tasks for energy management include systematically recording and assessing energy flow and deriving and implementing measures for saving energy. All activities related to increasing energy efficiency are monitored continuously. Wherever economically feasible, we consider alternative energy sources and energy-efficient products and systems during the design and procurement processes.
In order to convert environmental, quality and safety awareness into concrete behaviour of the employees, the available resources of personnel development, employee training and information are used.
-----------------------------------------------------------------------------------------------------------------------------------------------------------------------------
Metal işleme ile demir çelik istenilen şekilde işlenir ve ihtiyaç olan şekle getirilir. Bu sayede işlenen parça kullanılmak istenilen yere hazır hale getirilir. Yüksek hassasiyet gereken demir çelik işlenme alanında CNC makineler kullanılır. Bu makineler sayesinde milimetrik hesaplar ile istenilen her parça üretilir. Metal parçaların istenilen şekle getirilmesi zordur ama metal işleme konusunda gerekli bilgiye sahip CAD CAM uzmanları çizimleri ile CNC operatörlerine kodları vererek gereken parça istenildiği gibi işlenebilir.
Metal işleme sadece CNC ile yapılmaz. Bilgisayar kontrolü olmayan freze, torna ve diğer takım tezgahlarında da metal işleme yapılır.
Özellikle CNC makinelerde metal işleme yapılırken parçanın sabit durması için elektro manyetik tabla ihtiyacı bulunur. Ferro Magnet Elektromanyetik Tablalar özel dizayn edilmiş soketleri ile boryağı ve soğutma sıvısından etkilenmez/bozulmaz.
Kocaeli_Sanayi_Odası_metal_isleme_raporu_son_2016.pdf
ABD_Makine_Metal_İşleme_Sektörü_Pazar_Araştırması_Raporu_Mart_2020.pdf
Demir ve Metal Sektörü_2013_2023.pdf